Last week Tamara, Eyal, and I went with the National School Board Association to Washington D.C. to lobby for Federal Aid to assist our district in meeting the needs of our beautifully diverse community.  We have many legislators and staff to follow up with, but we left our meetings with hope and encouragement.  School districts receive funding based on their prior year enrollment and average daily attendance.  This means that the several hundred new students we welcomed this year do not come with any additional revenue.  We will keep you updated on our progress.  Below are some pictures of our time in Washington.  It was certainly an interesting time to be in our Nation's Capital.
Meeting with Congresswoman Susan Davis
Waiting for our meeting in Nancy Pelosi's Office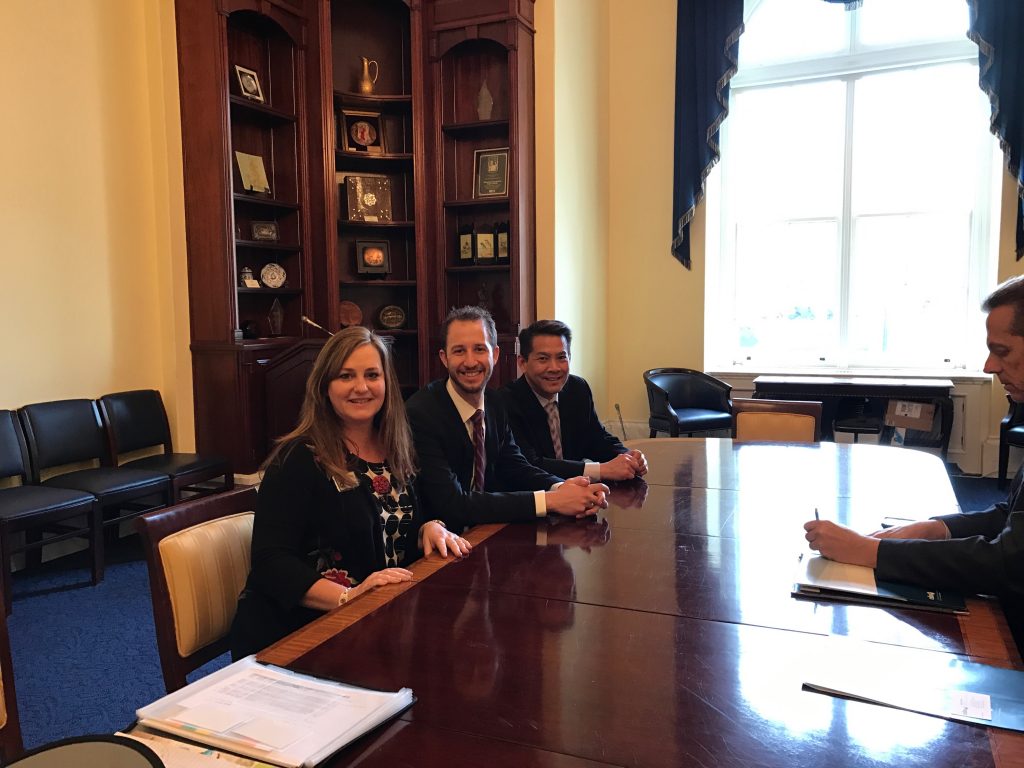 Meeting with Staff from the House Minority Leadership
Tamara getting us organized for our meetings in the Senate Building.
Outside Congressman Hunter's Office
Meeting with the Senate Education Committee
Outside the House Committee on Education and the Workforce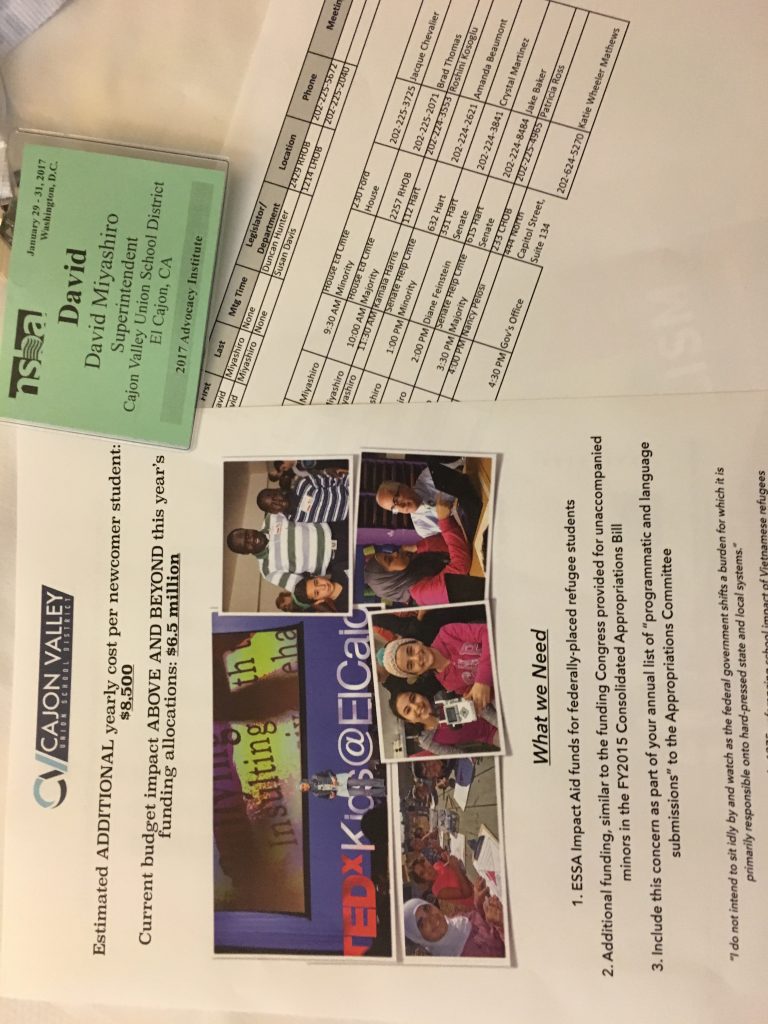 Protest against Secretary of Education Elect Betsy DeVos in front of our hotel.